With EPIC PACK™ backpack, you no longer have to worry about leaving your fluffy friend at home.. all alone! Designed with both style and comfort, our functional dog carrier is the ultimate way to spend time with your best friend! Stay active and do all your activities with your pet by going for a walk, hiking, cycling, or simply hanging out.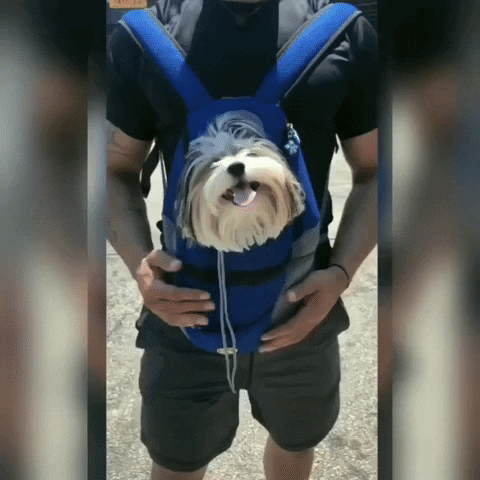 HIGHLIGHTS
🐾 Premium Comfort - Soft EPE foam padded on back and sides to reduce strain on your back while providing comfort to your pet. The removable sturdy bottom cover makes the FluffyPack™ easy to clean. A simple cold water wash or wipe will do!
🐾 Built For Portability - Easy access to side pockets and an elastic top closure to store all your pet necessities.
🐾 Exceptional Quality & Breathable Material - Made from breathable and lightweight mesh and polyester fiber, our dog carrier allows for proper airflow to keep your pet cool and comfortable in any weather!
🐾 Adjustable & Padded Straps - Includes adjustable and padded straps with an extra waist strap to keep you and your pooch safe. Interior rope with clip to connect to your pet's collar and prevent them from jumping out.
🐾 Wide Peephole - Allows your dog to enjoy the scenery and the sunshine while interacting with the world. Features a drawstring so you can adjust the size of the peephole.